WE WANT TO EARN YOUR BUSINESS
Manchester's five strategic locations provide the speed to market you need to win.
FIND YOUR REPRESENTATIVES
Select your region to locate your local Manchester Industries Representatives: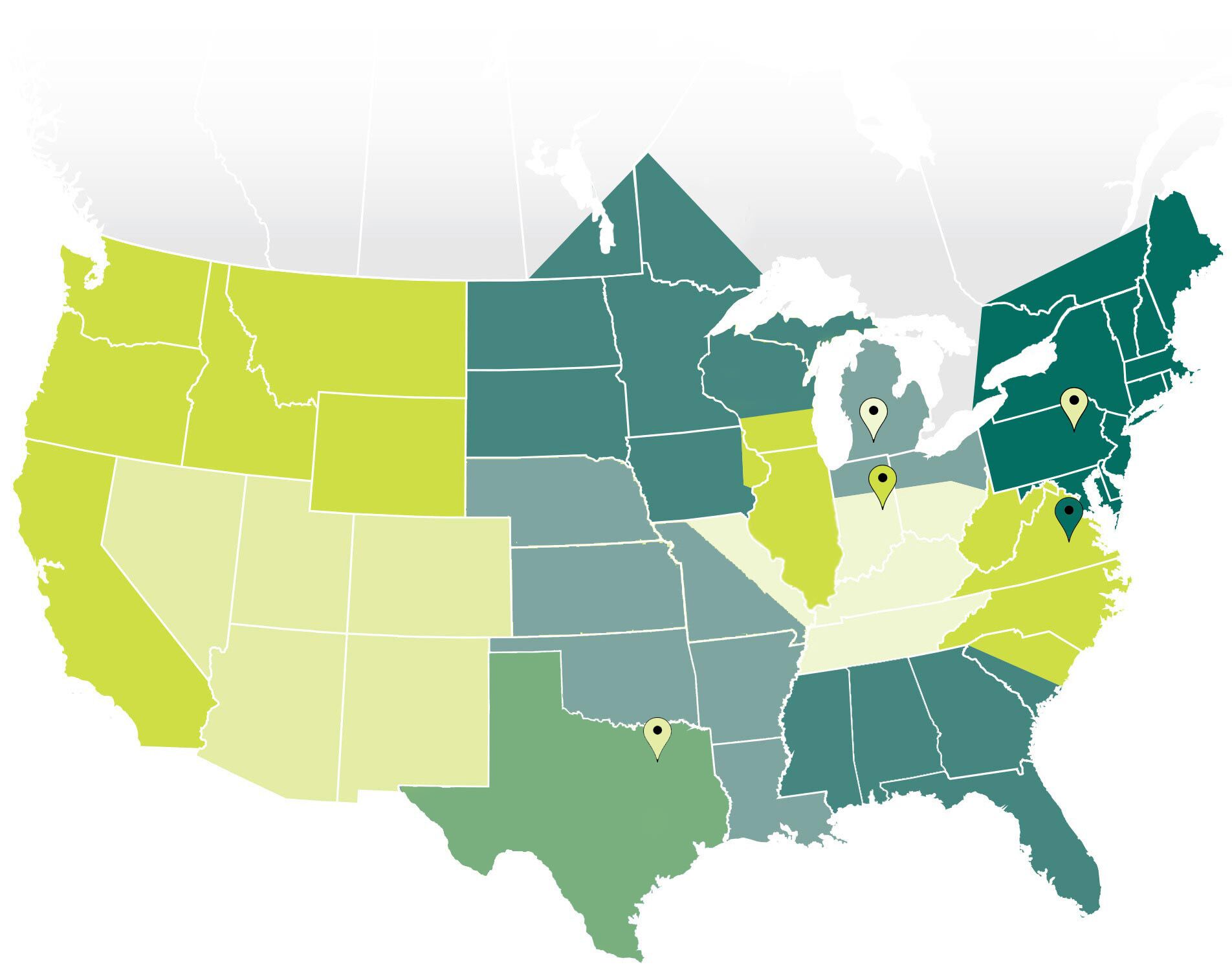 LOCATIONS

VIRGINIA
200 Orleans Street
Richmond, VA, 23231
Phone: 804-226-4250
Fax: 804-226-6103

Pennsylvania
Hanover Industrial Estates
175 Stewart Rd.
Wilkes-Barre, PA, 18706
Phone: 570-822-9308
Fax: 570-822-4103

Indiana
63 Paul R Foulke Parkway
Hagerstown, IN, 47346
Phone: 765-489-4521
Fax: 765-489-6259

Texas
4750 Simonton Road
Dallas, TX, 75244
Phone: 972-774-9161
Fax: 972-774-9176

Michigan
26920 M-60
Mendon, MI, 49072
Phone: 269-496-2715
Fax: 269-496-8653
ARE YOU READY TO APPLY?
If you're looking for a sense of purpose, teamwork, and a leading company that's growing fast, we're looking for you.
VISIT OUR EMPLOYMENT PORTAL