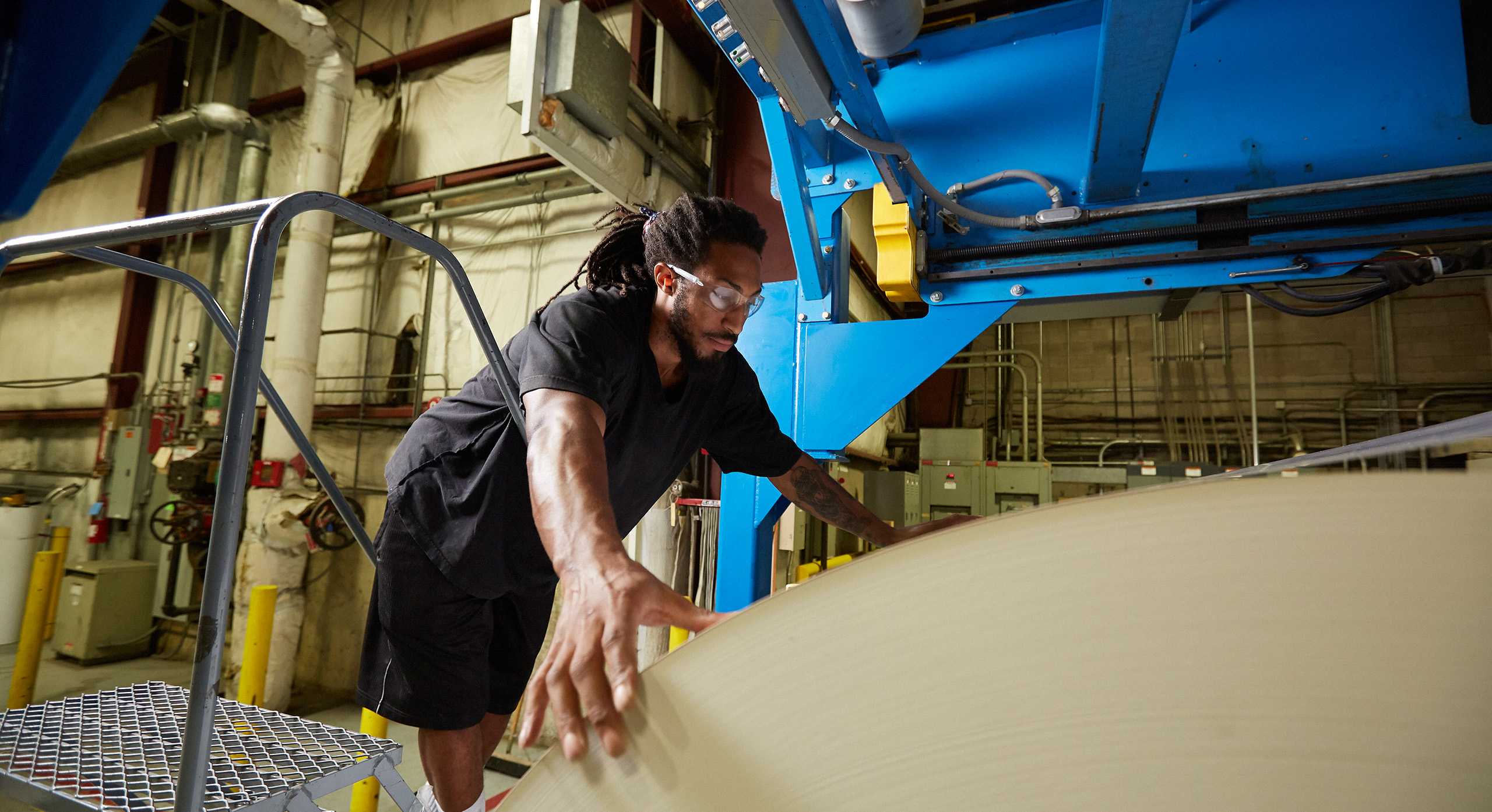 What Is It?
Clay coated news back, or paperboard, is a sheet of white, one-sided paper with clay coating on the other side. The coating sheet is usually grey or brown and is best for printings.
Clay coated paperboards are made from a recyclable kraft paperboard material. It is renowned for its resistance to moisture and tearing. Some of its properties include:
Eco-friendly due to recycled material
Tear and moisture resistant
Ideal for logo printing and artwork
The sheet produces better printing and is a bit more expensive than chip or graphic board but less than solid white paper.
Our range of clay coated news back and paperboards have various applications that include:
Folding cartons and boxes
Signage and displays
Backers and picture frames
Tile boards
Consumer and industrial packaging
Stationery items, books, and scrapbooks
Kitchen and bathroom counter templates
Furniture and finishings
Bulletin boards
Dividers/sleeves
The clay coated paperboard has a higher percentage of recycled material in the paperboard range. It creates a smooth surface that gives a crisp print on top with a lighter color on the back made from recycled newsprint.
Thickness and Grammage Chart
| | | | | |
| --- | --- | --- | --- | --- |
| Basestock Properties (units) | Nominal Weight | Caliper (Inches) | Thickness (microns) | Uses |
| 12 pt | 250 gsm | 0.012" | 305 µ | Bags |
| 14 pt | 275 gsm | 0.014" | 356 µ | Boxes, Cups |
| 16 pt | 300 gsm | 0.016" | 406 µ | Heavy-duty bags ad takeout boxes |
| 18 pt | 350 gsm | 0.018" | 456 µ | All box packaging |
| 24 pt | 400 gsm | 0.024" | 610 µ | Heavy-duty boxes |
| 28 pt | 527 gsm | 0.028" | 710 µ | Very heavy-duty boxes |